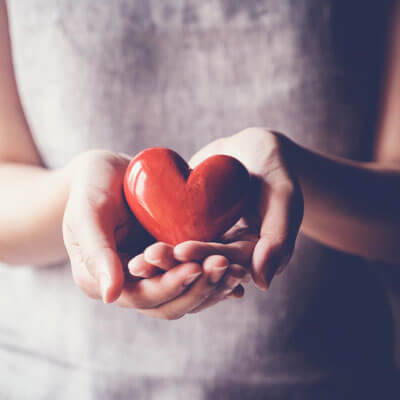 Tagliarini Chiropractic Reviews
What Our West Hartford Patients Say
At Tagliarini Chiropractic we love when patients share with us their feedback and comments after chiropractic care. Please read our patient testimonials below to see what other people have achieved through their tailored treatment plans with us.
Share your stories too! Click here to send us your feedback so that we can help to spread the word about the benefits of natural Tagliarini Chiropractic care.
For more information, or to schedule an appointment contact us today.
---
Compassionate & Cutting Edge
Tagliarini Chiropractic is one of the most impressive care centers I have come across in nearly 2 decades of practicing medicine. Their cutting-edge treatments have helped restore and improve the quality of life of many mutual patients. Above all, their team simply consists of very caring and compassionate people. I am honored to work in conjunction with them.
-Eric Grahling, MD
Always Cheerful & Run Professionally
Chiropractic care is something I have referred to for years. Any physician in his practice will see back and neck problems almost daily that are not amenable to surgical care. And Chiropractic care, pure and simply, can work. Drs. Jessica and John are specifically trained in the treatment of back and neck related injuries and I feel completely confident in referring my patients to their office for care. I have had repeated positive testimonials from my patients who I have referred with great results. Their office is always cheerful and run professionally. Definitely a wonderful asset for the Greater Hartford area!"
— Michael Teiger, MD
Certified Nurse Midwife Recommends Tagliarini Chiropractic
As a nurse midwife in the Hartford area I feel privileged to have a chiropractor I trust for myself and my patients conveniently located in West Hartford. I love being able to provide women a viable solution to the common discomforts associated with pregnancy as well as an option for babies in breech presentation. I'm pretty protective of my patients care and love the peace of mind that comes along with a referral to Tagliarini Chiropractic.
— Carissa Gonell, Certified Nurse Midwife
Headache and Neck Pain Relief
I referred to Dr. Tagliarini after my medical doctor recommended her for my neck pain and headaches. I went from having headaches almost daily & frequent neck pain to being completely headache & pain free within a few months of care with Dr. Tagliarini. It was amazing & life changing to not have to take ibuprofen all the time. Her staff was so kind & helpful & I could tell from day one that Dr. Tagliarini had a sincere desire to help. Since I began care, everyone in my household including myself sees him regularly for spinal check ups. Dr. Tagliarini is truly the best!!!
— Arthur V., South Windsor, CT
Webster Technique for Pregnancy
As a doula, I often recommend Chiropractic care from Tagliarini Chiropractic for many reasons: pain, headaches, baby positioning, etc. Dr. Jessica utilizes the Webster Technique for pregnancy as well as a number of gentle Chiropractic and soft tissue techniques for expectant moms. Dr. Jessica and her team are professional, while being compassionate at the same time. They are willing to explain every detail and can help ease the nerves of someone seeking Chiropractic care for the first time. They have aligned many of my clients so that their babies could have enough room to turn head down for delivery. I can't recommend them enough!
— Melissa Duenas, Certified Birth Doula and founder of Birth Tribe
Low Back Bulging Disc
I have a "bulging disc" in my lower back that I aggravated with yard work. Cortizone shots were recommended by those who give them, and I must say I seriously entertained the prospect of immediate relief of some severe pain and physical limitation. On advisement from Dr. John Tagliarini, I continued treatment with him. I had relief from the pain, recovered my range of motion and I am generally very comfortable. Drs. John and Jessica Tagliarini deserve the highest recommendation for their skill and professionalism.
— Francis T., West Hartford, CT
Very Thorough Care
I have been to quite a few chiropractors in different cities in which I have lived, but have found few to be as skilled and caring as Dr. Jessica and Dr. John. I have solved most all of my health problems through their care. Both doctors in this practice are very thorough and really take time to listen to their patients. In fact, I like them so much myself I have started bringing my children to them as well to ensure their ongoing good health!
— Julianne R., West Hartford, CT
Friendly Staff, Awesome Experience
The first time that Dr. Jessica adjusted me, not only did I get a great night's sleep but I woke up feeling better than I had in years. Now I go back for periodic, routine tune-ups to make sure I keep feeling that way. Whether I get adjusted by Dr. Jessica or Dr. John, I always leave feeling great. When you add the friendly staff into the mix you wind up with a totally awesome experience…and it's covered by my health insurance.
— Alan S., West Suffield, CT
---
Tagliarini Chiropractic Reviews | (860) 236-2225