About Us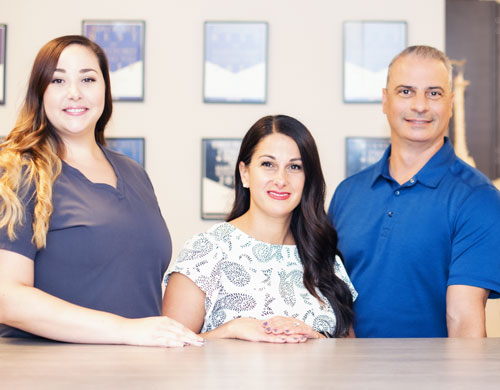 Drs. John and Jessica Tagliarini have been in practice since 2001 and are the owners and directors of Tagliarini Chiropractic in West Hartford. Their chiropractic care center has a reputation for excellence in family wellness. Whether you're a newborn, a struggling senior, an athlete or dealing with a pregnancy, we can help. We have almost two decades of experience in helping those we serve to live lives of glowing health and vitality.
Our Philosophy
Our mission is to deliver comfortable, safe adjustments that produce both short and long-term results. We also pride ourselves on providing high quality care that's customized to your individual needs.
At Tagliarini Chiropractic you can count on always being greeted with a smile and a positive attitude.
Our Practice Difference
Here are some of the way that we stand out in the community:
A friendly and courteous staff
Auto and Workers Compensation care that frequently covers up to 100% of charges
Call-in policy for same-day appointments for established current patients
Convenient consistent hours
Electronic medical records
Free parking
Great location with handicap access and transit drop-off
MD and attorney referrals provided, if needed
Most insurance is accepted. We do all the paperwork for in-network claims
New patient appointment availability within 24-48 hours in most cases
On-site digital X-rays available
Private treatment rooms
Professional, comforting and caring atmosphere
Come in and See Us Today
The doctors and their team would love to welcome you to their practice family. If you're in the market for optimized health through gentle and highly skilled care, we welcome your call. We can help. Contact our office today!
---
About Tagliarini Chiropractic | (860) 236-2225