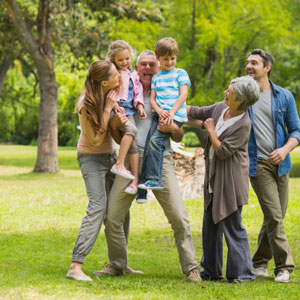 If your goal with Chiropractic care is to achieve the best results in the shortest time possible, then please make sure you schedule and show up for your adjustments per the specific care plan the doctor has laid out for you.
No healthcare professional other than a Chiropractor can determine if you (1) qualify for Chiropractic care and/or (2) determine what your specific care plan should be. Your Chiropractor has taken and carefully reviewed your X-rays, identified the specific areas of subluxation in your spine, then correlated these findings with your health history and exam results.
In our office, care plan details are specific to the individual patient and their individual needs and goals. Your age, lifestyle, weight, trauma history and previous spinal neglect will affect your prescribed adjustment schedule. Make sure to schedule and show up for your adjustments at the recommended frequency. If you can't make one, try to reschedule it for within that same week if possible. Remember to ice at home as instructed as needed to help control pain and inflammation. Periodic progress examinations will be performed by the doctor to ensure that you are improving as anticipated and achieving the goals you both have laid out. At home exercise and stretching recommendations may be incorporated into your care plan as the doctor sees fit.
Consider your Doctor of Chiropractic as an agent of Health, adjusting your subluxations and enabling optimal function. Adjustments are given allowing your spine as well as its supporting tissues to return to their correct aligned position. Nerves are freed of pressure and irritation. Joint mobility and function is enhanced and restored.
Compare Chiropractic adjustments with teaching children at school. Suppose students went to class as they pleased, attending when they felt like it, or being absent at will. The result would be poor grades and slow progress in learning.
Get in the good habit of maintaining regular adjustments. You will experience quicker relief from your symptoms, correction and stability, as well as ensure the prevention of frequent relapse. A patient who has 20 adjustments regularly will see much more improvement than a patient who has 40 visits sporadically. Invest in your health! You are worth it!